Got back a few new prints from the framers yesterday so we spent the day hanging and
arranging the art on our walls. Here are a few picture of our art collection at home.
I have to stress that unfortunately some artwork was hard to photograph do to reflections and bad lighting.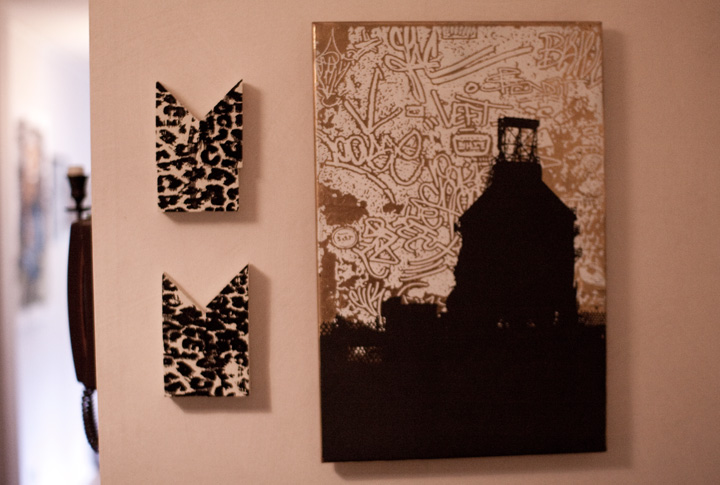 On the right a painting (stencils and spraypaint I think on wood) by Damion Silver.
And on the left two small leopard pattern paintings on wood by Ulrika W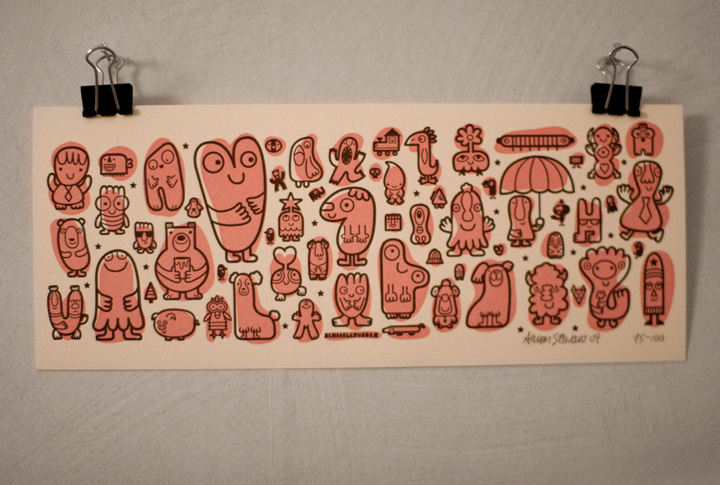 A small and cute screenprint.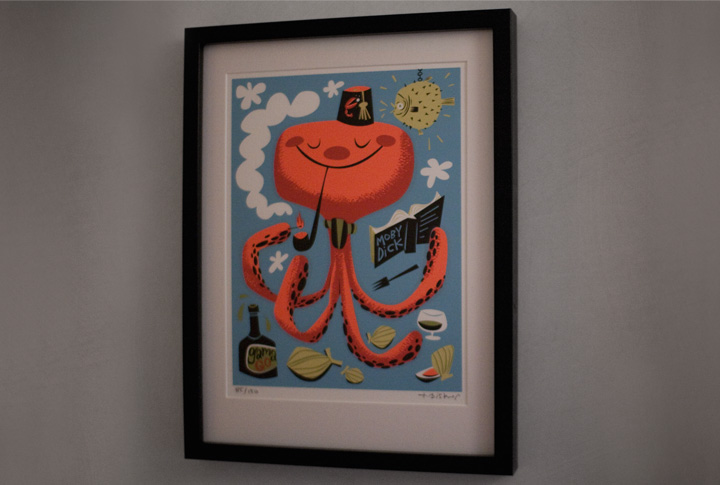 Screenprint by Tim Biskup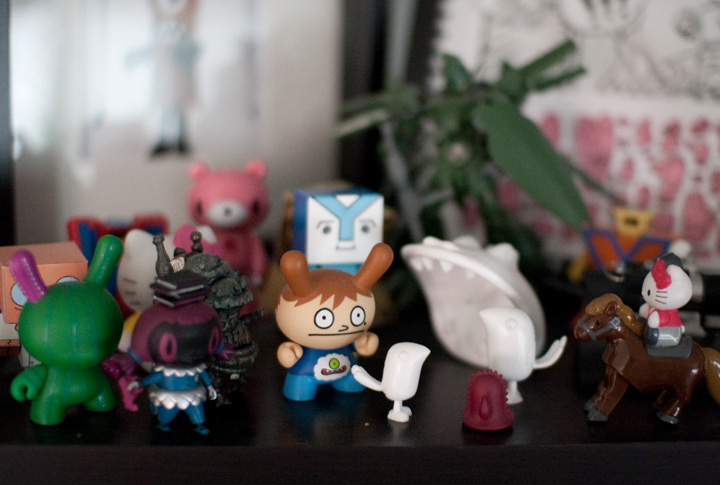 Some of our toys.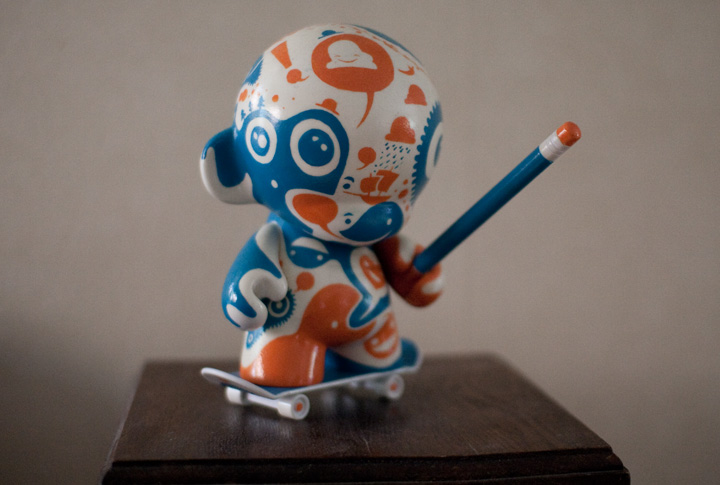 A D.I.Y Munny painted by myself.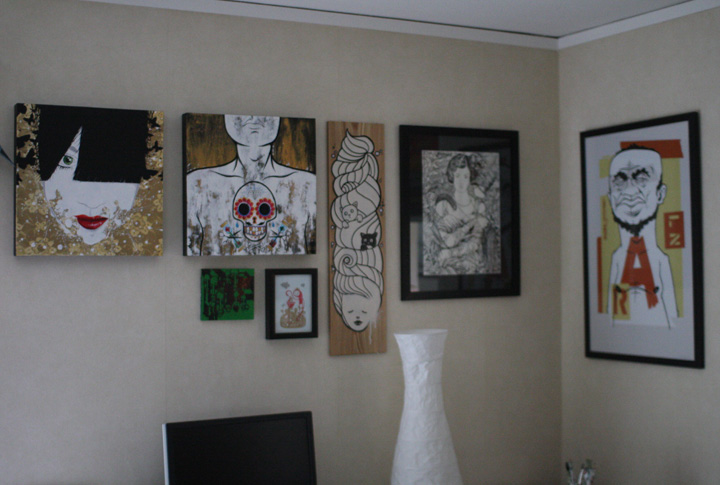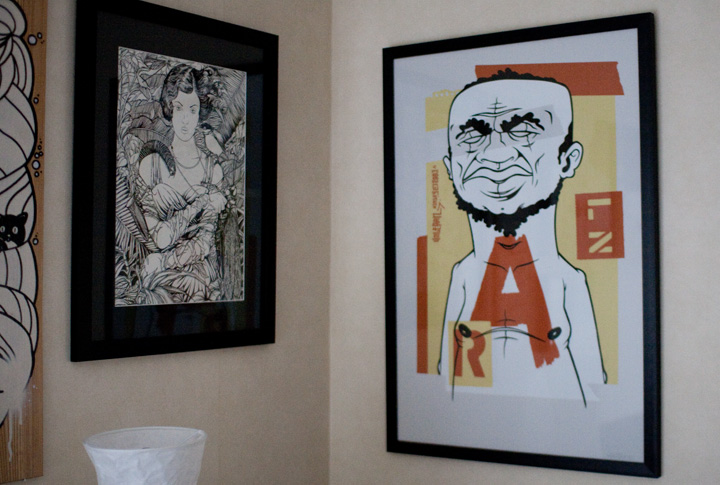 On the right a screenprint by Dave Kinsey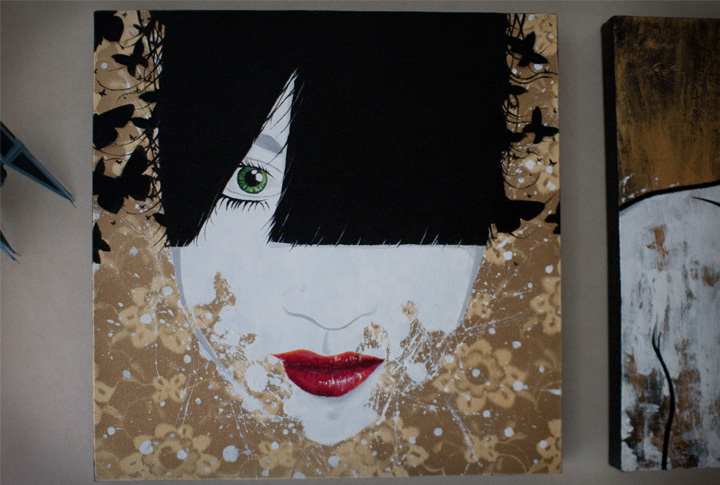 A painting done by myself, acrylic and spraypaint on canvas.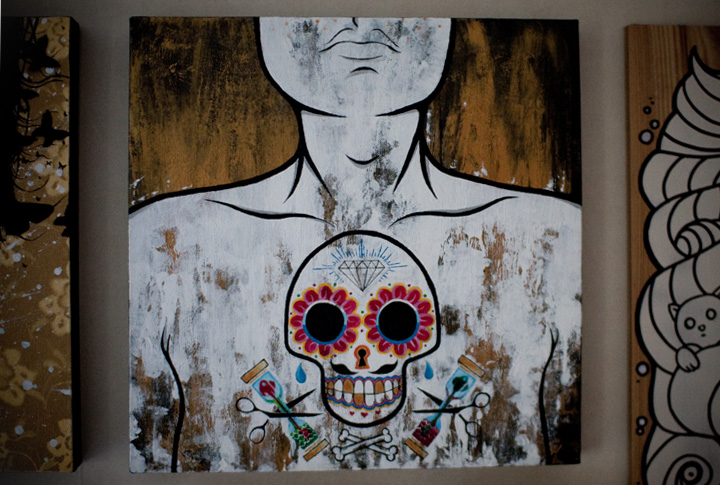 Another painting I've made myself, It's not 100% completed yet but I hung it anyway.
Acrylic on canvas.


Screenprint by Juliana Pedemonte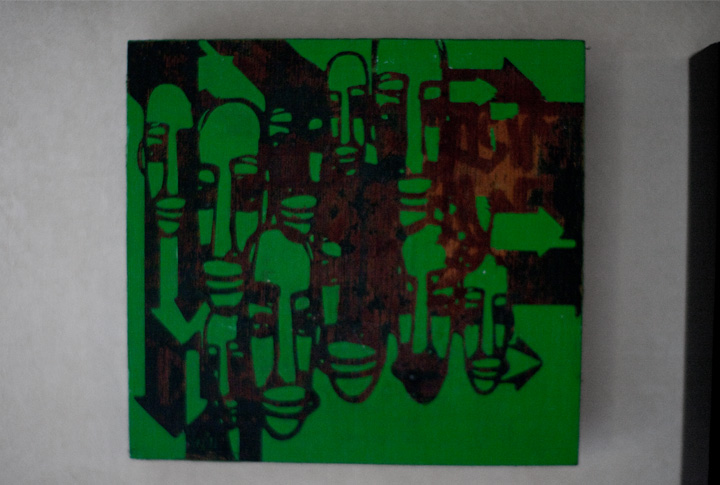 Painting on wood by Damion Silver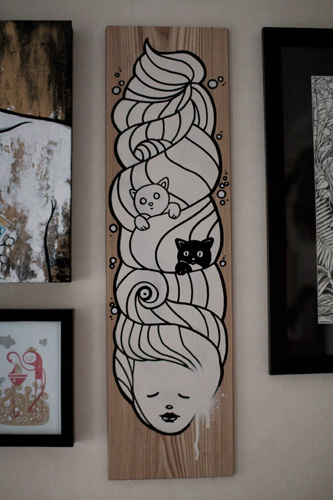 A painting by Erik Hurst on wood, Maria got this for her birthday from Erik.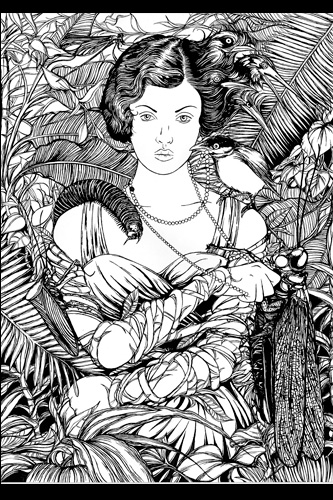 Ink on heavy drawing paper by myself.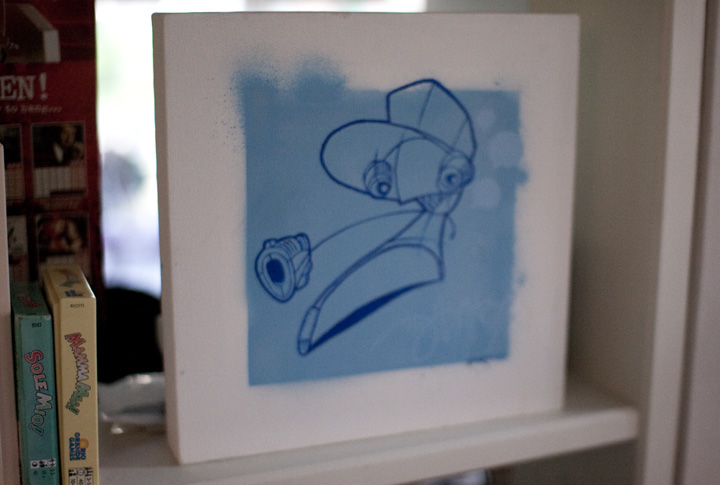 A old painting by myself as well.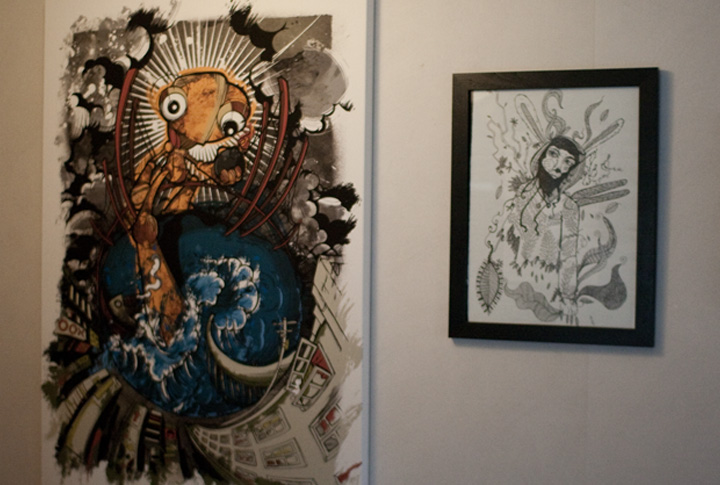 On the left a canvas print by myself.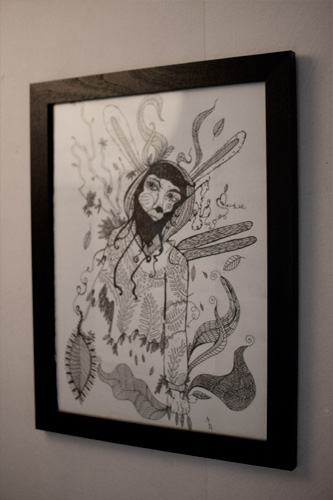 A ink drawing on paper by Molly A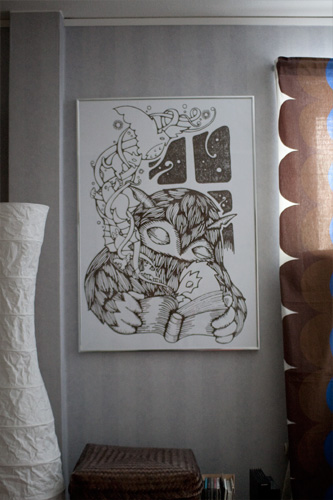 A sweet print by Rinzen.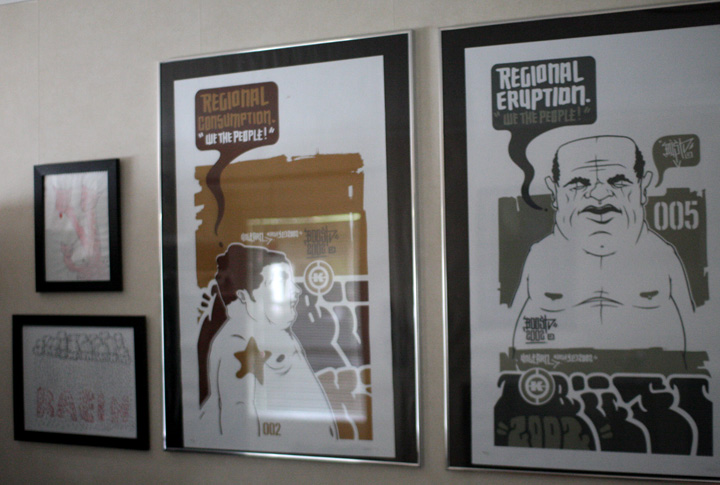 On the right 2 screenprints by Dave Kinsey, I wish I had the whole serie of 5 prints.
The picture don't do them justice they where hard to photograph thou to reflects from the sun outside.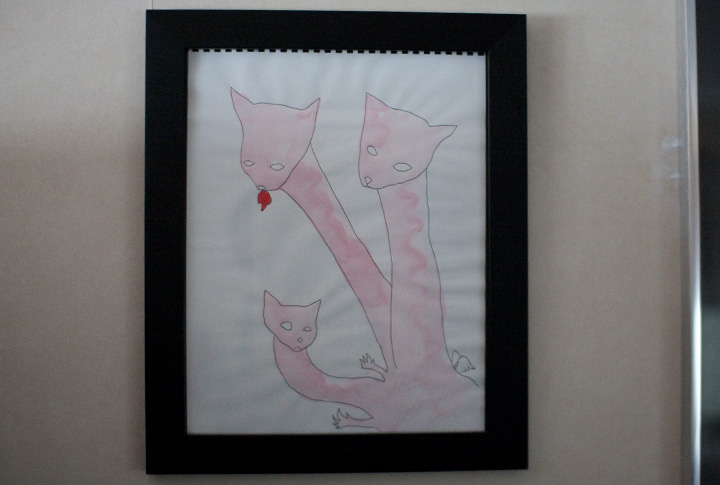 This is a fun drawing / aquarelle by Adam "Doseone" Drucker of my cat lego
as a 3 headed dragon.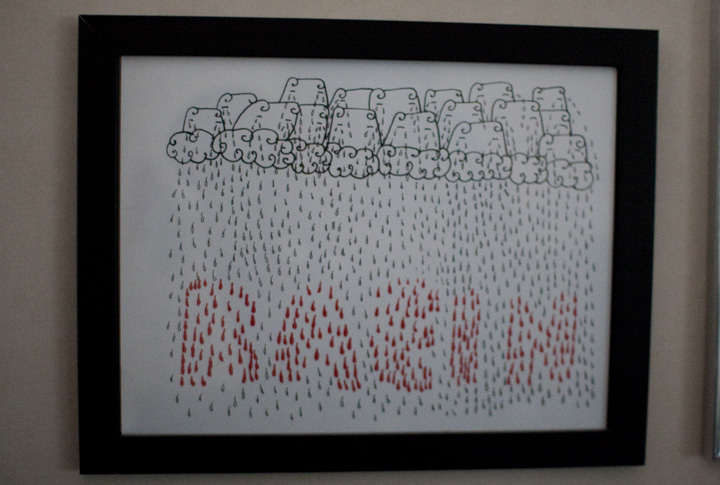 A candimals screenprint for italien screamo act Raein.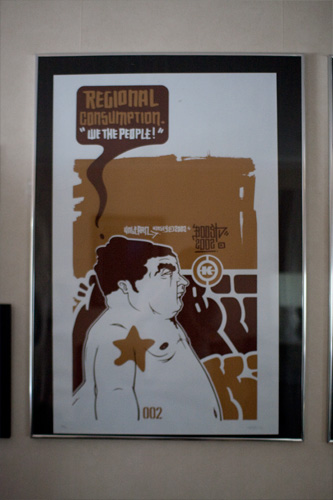 I don't think these frames make these prints justice so I will have them reframed soon.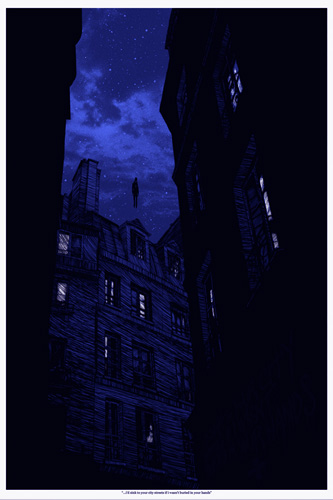 A screenprint by Daniel Danger.