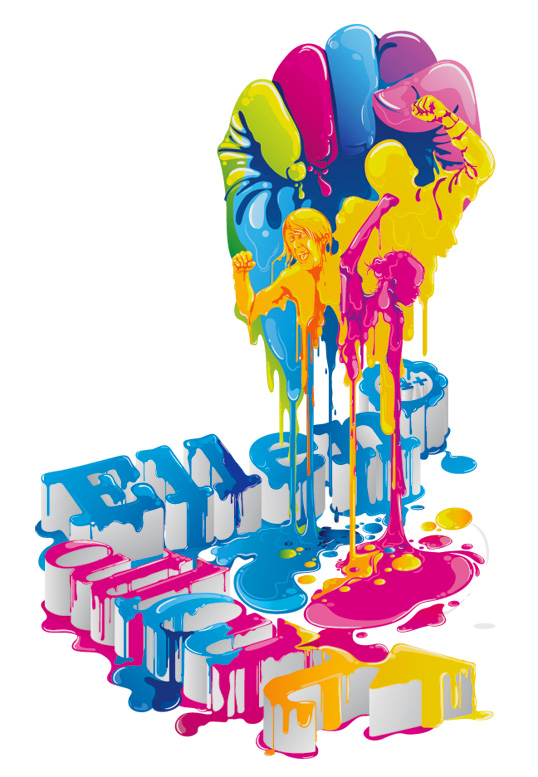 I just remembered this illustration I did for the Swedish Save the children youth branch, this spring, I think I forgot
to post it here then, but here it is. It was used as a cover for a book (will post a photo of the book later).
I got the brief it should symbolize the two youth organizations Allan and Ellen's struggle and energy.
And I came up with this idea of using paint in a lot of a different vibrant colors dripping and floating
around and that they form a fist in the middle between the two youth organization logos.